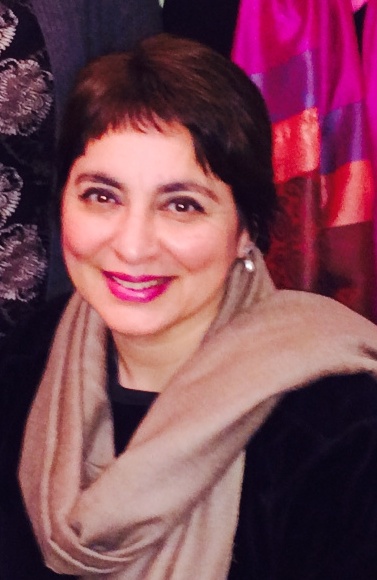 THE SELECTOR OF SOULS
began coming
in flashes in 2005: Anu, the Hindu-Christian mother who never wanted children; Vikas her ad-man husband; a saffron-clad swami; a little girl Chetna growing up in Toronto; Rano the Hindu-Sikh cousin in Toronto who so desperately wants a child; a convent in the hills; an Irish nun; the Jesuit Father Pashan…

My cousin works for the UNFPA in India and tells me sex selection is about everything. A novelist should, I thought, stay away from such a subject. Let demographers tell the world that 3.1 million women went 'missing' in the 1990s, and another 4.1 million from 2001-2008 because we humans have been selectively aborting daughters,

I also knew the novel should not be about Hindus, since I am not a Hindu. Nor should it be about Christians, since I am not Christian. I didn't want to write about war, having written two novels set in wars. I just wanted to write a story about a pair of cousins, one in India, one in Canada. I really thought I was exploring what life would have been like had I lived in India or Canada in the 1990s.

But another story appeared in questions and  I began writing it in parallel: what happened to the maid servant from my short story
A Pair of Ears
(
ENGLISH LESSONS AND OTHER STORIES
, Goose Lane 1996)? How did Roop's children from
WHAT THE BODY REMEMBERS
turn out? And how were these connected?

Writing about a domestic violence situation was far from entertaining. Moreover, depicting sexual violence can turn the reader into a voyeur. So in 2007 I threw out three hundred pages, moved the story forward ten years, and began again. That decision made me think about abortion and the choice to create — or not. When is destruction better than creating a new being in the world? Moving the story forward ten years also changed the backdrop. The 90s were years of rising masculinization in India, Hindu fundamentalism, and the 1998 nuclearization.

The infanticide that begins
THE SELECTOR OF SOULS
became central when I took time off from the novel to write a stage play
WE ARE SO DIFFERENT NOW
for an Indian dance company. I wrote the play in a trance state, experiencing that strange connection to a larger self while watching the characters. This sweet spot didn't happen, of course, until I'd filled my mind with research and several versions of the Mahabharata. When the producer in India began making changes to my script, and turned the play traditional and misogynist, I removed my name from the production. Her renamed "adaptation" was performed in India and off Broadway in 2011. No writer was credited and no critic asked, "Who wrote this play?" The experience forced me to think about anonymity, imitation, copying, and theft. What does it mean to name, to withhold your name, to claim, or not to claim, to kill, disown, disagree with or hate what your creation has become? My suffering for a play was an iota of what a mother experiences from killing her creation, having
a child stolen, or being horrified by the actions of her child. No palliative rituals exist for such shocks and losses, but I found healing comes from creating anew.

Focusing on the infanticide led me to explore sex selection after all. Because that's where the characters and plot went next. And where economics and technology lead. The story has many other keywords a novel should avoid — caste, Hindu fundamentalism, the 1984 massacres of Sikhs in India, the browning of Christianity, euthanasia, nuclearization, AIDS, globalization, inter-country adoption, the clinical trial industry, health care privatization. While researching, I made several trips to India, interviewed many wonderful and not-so-wonderful people, and homestayed in a tiny Himalayan village. Certain experiences from that stay — a funeral, a spirit-possession — found their way into the novel.

As I complete the novel, I see it as a meditation on creating and destroying. How can we redeem ourselves after destroying? I hope it leads readers to discuss how we honour the feminine/creative spirit in our lives, how we honour our creations and the creations of others.

Shauna

March 2012