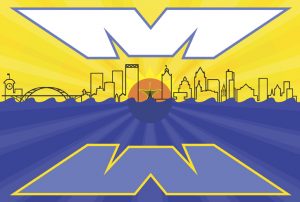 Your Trip to Milwaukee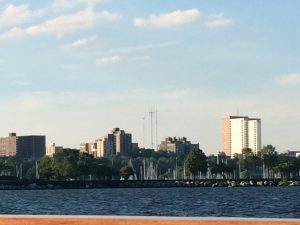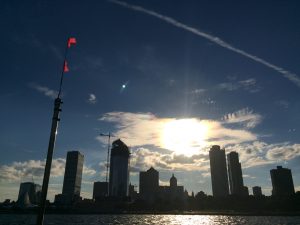 If you're coming by air: General Mitchell airport is about 15 mins from downtown, across the bay. Really convenient. Click on "Getting to and From." United, American, Delta and Air Canada fly to MKE.
If you're coming from Chicago, don't drive unless you absolutely must. Take an Amtrak train. You'll be here in 1.5 hours from Union Station and it's a lovely ride.
Convenient hotels downtown are: Hotel Metro (Modern, art deco), St Kate's Arts Hotel on Kilbourn Street, or the Pfister (a beautiful historic hotel).
Visit The Safe House. a few blocks from these hotels. This haven for spies was founded and designed by my husband David J. Baldwin, on orders from Control (we never met Control). David was Station Chief of The Safe House for almost 50 years. The new Station Chief wearing Control's ring is Greg Marcus of Marcus Corporation. The Marcus Corporation has upgraded the Safe House gadgets and gimmicks, but you still won't find a sign on the door, and you'll be asked for a password. Don't worry if you don't know it — it's more fun that way.
Find out what's going on in Milwaukee at:
OnMilwaukee.com
If you're moving to Milwaukee, welcome. A list of community resources for newcomers to Milwaukee can be found on the Gurduara Brookfield's website.
Best regards,
Shauna