Longlisted for the CBC Literary Award 2011

Winner of the 2012 Anne Powers Fiction Award from the Council for WI Writers.

The Selector of Souls
neatly inverts the usual pattern of the immigrant novel. …Although her outspokenness has made her controversial in the traditional society that produced her this author remains fiercely political. The fact that few want to talk about the epidemic of anti-female sex selection that is distorting Indian society is precisely why she does…After nov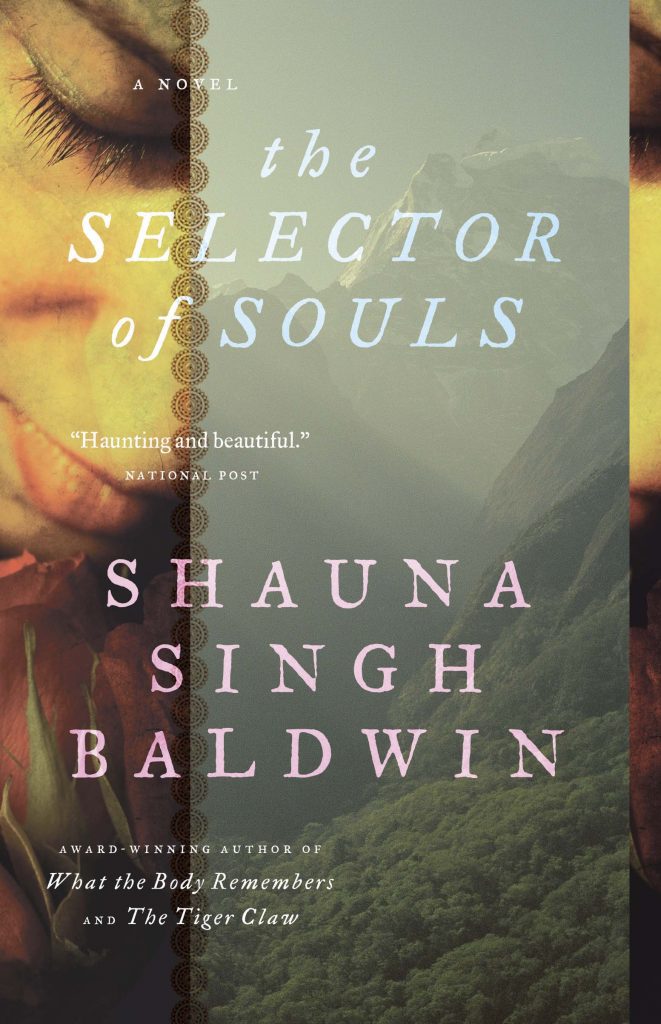 els like
The Selector of Souls
, one doubts they will remain [silent] for long.

~
The Globe and Mail
Haunting and beautiful… [Baldwin] chronicles the bitter histories of scores of characters which contain lingering colonial attitudes, the devastations of Partition, the brutal anti-Sikh riots, and accounts of young men caught up in terrorism. Always and in everything are the precarious lives of girls and women.

~
National Post
Baldwin tells a provocative story here, one that explores elements of life in India that include caste, religion, sexism and much more. . .[Her] prose is precise, illuminating and insightful as she explores cultural practices in India that ruin – and end – lives…[She] offers hope that attitudes are changing so that more families will celebrate, rather then mourn, the birth of a girl.

~ Vancouver Sun

Baldwin has never been accused of lacking ambition in her novels, and it's a charge unlikely to be levelled this time either. The Selector of Souls strides boldly through the minefields of religion, political corruption, abortion, AIDS, caste and the Indo-Pakistani arms race along the way…a detailed, wrenching account of an entrenched cultural issue that, 20 years later, continues to make disturbing headlines…illuminating.

~
Toronto Star
Baldwin's prose is precise, illuminating and insightful as she explores cultural practices in India that ruin — and end — lives. [She] offers hope that attitudes are changing so more families will celebrate, rather then mourn, the birth of a girl.

"Lyrical and lushly-detailed…explores with unblinking honesty the challenges women endure….filled with dark humor…characters become so real, it's difficult to leave them behind at thefinal page. Because Shauna Singh does not shy away from difficult situations, from horror or harsh realities, her vivid detail, polished, lyrical and sensual language, chronicles those realities and lures readers into a rich, multicultural world…must rank at the top of everyone's reading list. It illuminates the matters that foster confusion, misunderstandings,

hurt feelings and physical pain between men and women, between people of various faiths and cultures, between the classes, between parents and children, between neighbors

and friends…consistently surprises and keeps the reader gripped for what comes next."

Many South Asians can easily relate to the challenges faced by Damini and Anu …has many different voices… discrimination against gender, race and class exists in various forms and across borders.. . 'The Selector of Souls raises burning questions… (and) disturbing issues of caste, contrasting religious beliefs and intolerance, abortion and political corruption.

Through two perfectly imagined characters, Shauna Singh Baldwin offers commentaries on the socio-political issues of contemporary India and you are made to see the dark gloomy corners of this largest democracy of the world that exist beyond the hype of "shining India." Culturally insightful and beautifully written, the novel covers many social and political matters that affected India during the last 65 years …the focus is on female foeticide and the status of women in Indian society.

~ The Hindu

A paean to the pain of womanhood in a macho materialistic world.
~ India Today

"In her poetic prose, the author of "What the Body Remembers" (some of whose characters reappear here though both novels stand alone) weaves history and current affairs, psychology and a good yarn to create a gripping piece of art. If the Partition riots play a big role in the earlier work, it is the 1984 carnage following Indira Gandhi's assassination that has irreversibly touched the characters in "The Selector of Souls". The Babri Masjid demolition, the rise of Right wing politics and its penetration into the middle, upper middle and impoverished strata of society, as well as the role of the Church, all loom into view by turns as the drama unfolds on a stage that swings between the capital city of New Delhi and the Himachal Pradesh hamlet of Gurkot, occasionally shifting scene to Rajasthan or Punjab. The dilemma of its women characters though, seems timeless."

"
The Selector of Souls i
llustrates the profound frustration experienced by many women in India when it comes to not being allowed to make their own decisions about whom to marry and how to lead their lives."

The writing in the book is simply gorgeous, and the scope of the book is enormous. Singh Baldwin skillfully interweaves the lives of her two main characters over the course of a turbulent decade, blending their personal stories with the politics, policies, and deep­rooted misogyny that promoted female infanticide and abortion in India during the 1990s. Her message comes through clearly without didacticism as each of her characters deals with complex problems that have no easy answers. This author also does a superb job of illuminating a variety of Indian cultures for a Western audience that is ignorant or oblivious, and usually both. I had a very hard time putting this book down, and recommend it highly.

Patricia Valdata,