Last updated Feb, 2020.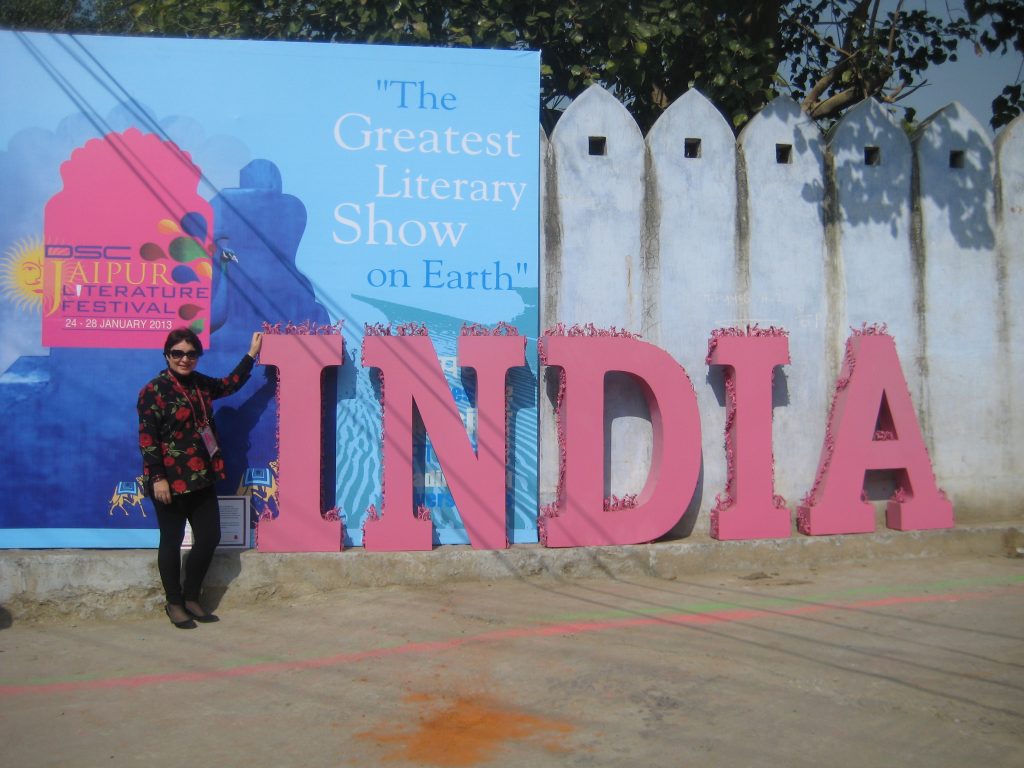 Favorite guidebooks:
South Asia Handbook – by the London School of Oriental Studies, updated yearly.
Culture and Customs of India – Greenwood (2002) by Carol Henderson
Visas:
Americans and Canadians need a visa to India. At Indian Consulate Chicago you'll find visa instructions and forms. You'll need shots for yellow fever, jaundice, typhoid, tetanus… get the works.
Communication:
Business centres of hotels are well equipped with WIFI. Non GPS-standard cell phones will not work. ATT phones do. The Iphone 11 does. Take an unlocked Smart Phone and buy a chip for India at the airport. Store your own chip carefully. Look for an Airtel kiosk at the airport and have it replaced before you leave the country.
To dial Delhi from the USA you enter: 011+9111+ the number.
Cell phones are the norm. However, few people have vmail. Seems it has never caught on. Just appearing on someone's cell as a missed call usually prompts a call back, though.
Electricity is 220 volts (American standard is 110, so unless you have dual voltage, your appliances won't work). Carry adapters.
Travel Itinerary for first time in India:
Delhi — Agra — Jaipur — take the train called Palace on Wheels — to Jaisalmer. Possibly add a trip to the Lake Palace at Udaipur. At minimum, take a bus trip to Agra for one night — you'll want to see the Taj Mahal, if it's your first visit.
Delhi Hotels: The Imperial Hotel, the Taj Hotel on Man Singh Road, the Intercontinental (there are two – take the one near the Golf Course).
Things to do in Delhi – Your first step: go to Delhi Diary on Facebook and find out which shows are in town — Art, music, film and theatre. For instance, I saw the most fabulous Picasso exhibit that would have taken me hours to get into in any art museum in the US. Delhi has excellent theatre companies. It's a Capital City so the world's best is on display or visiting — continuously! You never know when Alvin Ailey or the Bolshoi Ballet is in town.
Connaught Place is the main hub of New Delhi – the shops on Jan Path are the closest we will ever come to perfect competition in this world. Best place to get Indian products at average fixed prices (no haggling) – is the Government-owned Cottage Emporium in Connaught Place. A short ride by cab to Khan Market and you come to where Indians and expatriates buy foreign products or products geared to foreign tastes, from Indian Barbies to medicines. Drop off a pen drive or SD card and receive prints back overnight — they might even deliver.
Delhi Bookstores
Best Bookstore for foreign books: The Book Shop in Jorbagh Mkt. Best bookshops for Indian books: Bahrisons or Fakir Chand's in Khan Mkt (plan a few hours at this bookstore anyway).
Here's some more about Delhi bookstores, because it's important!
Golf in Delhi
Membership is usually required. You can ask at the Delhi Golf Club – for a temporary/guest membership if you want to play.
Agra: See the Taj Mahal. Stay at the Intercontinental Hotel.
Jaipur: Stay at the Rambagh Palace Hotel or the Raj Mahal. Watch a polo game. Take a guided tour of the city. See Maharani Gayatri Devi's School.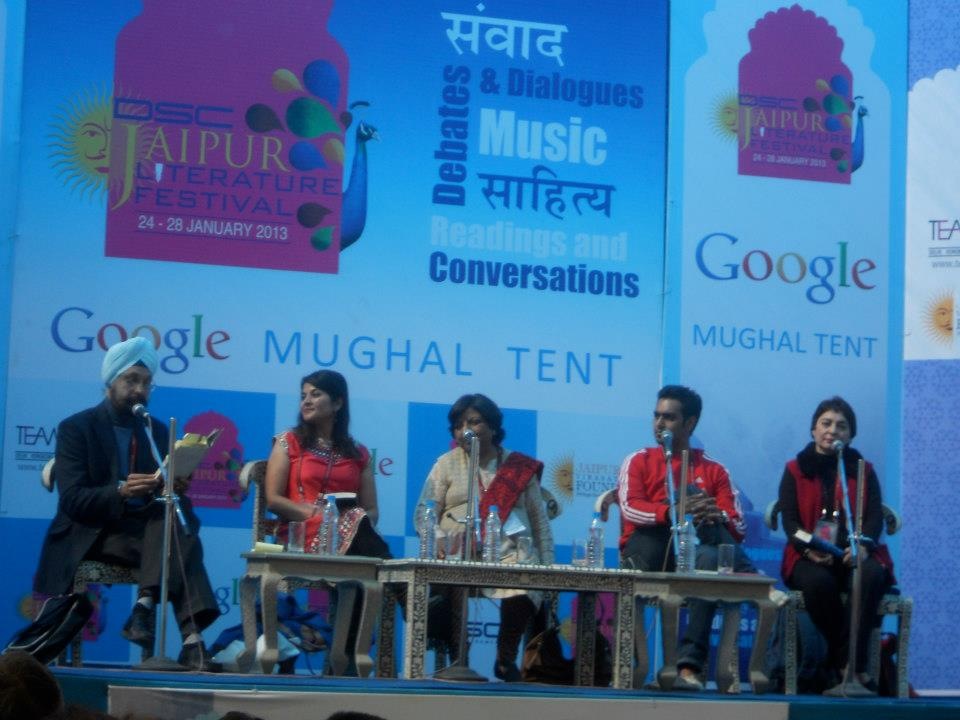 Jaisalmer: Stay at the newly renovated gorgeous Jawahar Niwas Palace. Contact information: 02992-52208. Fax: 02992-52611. Take a taxi to Jaisalmer Fort and see some of the temples and old havelis (mansions). Have lunch at a restaurant in the fort. Take a camel ride into the desert.
Amritsar (may be a little much on your first trip, but do go on your second!)
Weekend visit to the Golden Temple. Take the Swarn Shatabdi Express chair car to Amritsar from Delhi, stay at Mrs Bhandari's Guest House and return on Sunday night by Shatabdi.  We left at 7 am Sat, reached at about 1 pm. Took the 5 pm train back on Sunday, reached at 11 pm. It was fantastic – talked to lots of people all the way, and they kept feeding us bottles of mineral water, tea, snacks, dinner … don't take any food with you on the Shatabdi! We nearly got left behind at a two minute stop in some podunk hollow town – we were buying pakoras and the train began to leave so we ran and jumped on. When they say two minute stop, they mean it!
Mrs Bhandari ran a guest house in Amritsar since the 1930s. Her daughter Rattan runs it now. It's a really old house, with multiple wings and rambling rooms. Smells of the 1930s. Double rooms come with bricked round verandahs that make sleeping rooms for your ayah and driver :-), and fireplaces that smoke up the rooms. Clawfoot bathtubs – rustic, but clean. My aunt and I stayed one night, barely, because we wanted to go to the Golden Temple (GT) at 4 am, Amrit vela. Apparently you get a fabulous breakfast at the guesthouse but we were going for the parshaad first, and that's bad enough for the waistline! This place is definitely more interesting than staying in a hotel. If you book, tell Rattanji I sent you. Contact infm: 10 Cantonment, Amritsar 143001. Ph: 0091-183-228509, 0091-183 225714. Fax: 0091-183 222390. Email: bgha@glide.net.in Web: http://bhandari_guesthouse.tripod.com.
The holy city is 18 miles from the Wagah Border and the cantonment and army are ever present. It bakes in summer, and is even hotter than Delhi in Jan. Amritsar is lovely for me because I have several cousins and cousin aunts and great aunts there. What's it like for others? It must be pretty rough for a non-Sikh to live there with fifty gurdwaras blaring shabads at 4 am onwards. But the GT is a huge attraction to people of all faiths. We saw nuns, we saw many Hindus or mona Sikhs, and Muslims are welcome as well, but it's well known that the retaliatory purges of Partition were among most violent in Amritsar. There are plenty of five star hotels now, "for the Canadian Sikhs", as I am proudly told. MK Hotel, for instance. For many of us Sikhs, sewa or volunteer work or charity is the reason we go to Amritsar today, and for me, there is absolutely no food on earth more tasty than the langar served at the GT. But it's also the city that is the ultimate refuge of the homeless, being the home of Pingalwara, the great charity organization begun by Sant Bhagat Singh. If you go, my relatives own Neelam Restaurant right near the GT and shops all along the outside. My relatives also own Jawahar Singh Kirpal Singh, the first printers of the Guru Granth Sahib.
Additional: 4 day trip to Simla/Shimla (former summer capital of the British Raj). Stay at Woodville Hotel. Take a trip to Wildflower Hall. Promenade on the Mall.
Travel Agents:
Find a travel agent who sells consolidator tickets from ads in India Abroad, available at your local Indian grocery store.

From the USA, book on Lufthansa, AF or KLM into Delhi. Ask to fly through Minneapolis, not Chicago. Avoid Detroit airport. There are non-stops from Chicago-Delhi. Anytime after Dec 25, it's low season and would be about $1400. The problem is always getting reservations for the return, because that's when most of us NRIs (Non-resident Indians) take our trips.
Insurance:  Insure your trip and baggage at Travelguard.com within 14 days of purchasing your ticket.

Credit Cards: Be sure to inform your credit card providers you will be using your credit card in India or they can stop your card.
Health and Cultural Protocol: People speak English and at least two or three other languages. Major religions: Hindu, Muslim, Sikh, Christian, Parsi, Jain, Buddhist. Do read up so you know the differences — please. There are books, there's Wikipedia. There's no excuse in 2020.

Processed western food is imported and expensive. South Asian hospitality is legendary and no matter how poor people are, they will offer you tea or soda – accept tea unless you have the urge to be rude. Friends you make will be more likely to invite you home than to a restaurant for dinner (restaurants, particularly in hotels, are expensive).

You'll need shots for yellow fever, jaundice, typhoid, tetanus. Travel Health in India is written by my friend-sister Dr. Kimberley Chawla. Be prepared to be frightened out of your wits by it, because of course it deals with everything that could possibly go wrong. Dr Kim Chawla is also head of East West Rescue (see below). Her parents, Dr. Duke and Elizabeth Chawla brought me and my brother through all our childhood ailments. Btw, I no longer get sick in India since I began going vegetarian on each trip — and I used to spend 1/2 my trip in bed the first years I returned.
Health Emergencies: East West Rescue provides emergency medical assistance and evacuation if you're sick and need to be taken back to the US. They rescue from anywhere in India, Bhutan, Nepal, Sri Lanka, Pakistan. They are located at 38 Golf Links. New Delhi. (Near Khan Market). Telephones (011-code for Delhi) 4698865, 4623738, 4699229, 4690429.
email: drkimberley@eastwestrescue.com. Website: http://www.eastwestrescue.com
Apollo and Max Hospitals are best hospitals besides East West Medical Centre. However you would still need East West if you need to a medivac and/or medical escort.
Weather and Wear: Dec – Jan – Feb can be cold 40-60 degrees, and a desert chill at night. Take your Elita/Cuddlduds/long winter underwear and a short rain jacket. If you're going in summer take 100% cotton, hats, sunscreen, sunglasses.
Items to pack:
Sunscreen
Immodium
Purell antibacterial soap
Anti mosquito spray
Handiwipes
long johns, heavy sox if you're going in winter
Some Indian Websites you might enjoy:
Sawnet.org
Rediff.com
Fatfree.com Indian Recipes
Gift ideas:
Gifts to take for people – Johnny Walker Red Label/J&B/Chivas/Wine for men. Soaps and scents for women. Gift exchange is rather important in Delhi. Take pens and watches as thank you gifts for professional tour guides and people along the way. Give tips in rupees at the same percentage you would at home (15-20%).
Raise a glass of Chantilly (Indian) wine for me. I like it and brought a few bottles back to give as gifts. Also interesting to note — Indian cheese (Amul brand) comes in tins that are easy to carry home and are interesting to us cheeseheads.
Art:
Contemporary Indian art is fabulous – the best art galleries are in Connaught Place (at the Hotel InterContinental), Sundar Nagar Market and there are quite a few in the tiny Hauz Khas Market. Hauz Khas Market is in South Delhi — 30 mins drive from Connaught Place — and there's a lovely restaurant in the park near the market (the restaurants in the market don't have as much atmosphere). I don't know the latest big names but Satish Gujral, Anjalie Ila Menon, and Krishen Khanna are my favorites.
Change your expectations. Suspend disbelief. Enjoy every minute of your trip.
Warmest wishes,
Shauna
www.ShaunaSinghBaldwin.com